Daphne Roeleveld, real estate agent
Valkenburg/Heuvelland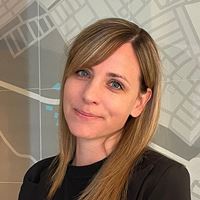 I have been working at Pooters Makelaardij since April 2022. After living and working abroad for a number of years, I made the choice to make a new start. From an early age, my interest in real estate has been enormous, so the choice to follow the training was quickly made.
I have now acquired the theoretical knowledge and have gained a number of years of experience, and I have grown into an independent broker in the beautiful Heuvelland. What I like best and most about this profession is that I can advise, guide and unburden you with one of the biggest and most important decisions of your life, namely the purchase or sale of your home. Based on thorough knowledge of the local market, I strive to connect the emotional side of the purchase or sale of your home with a business approach.
Every house has its own story and it needs to be told.